Recently I've been building a tramway in my garden. It is 45mm gauge and approximately 1:24 scale, with working overhead wires and trolley poles. Here's some photos and videos: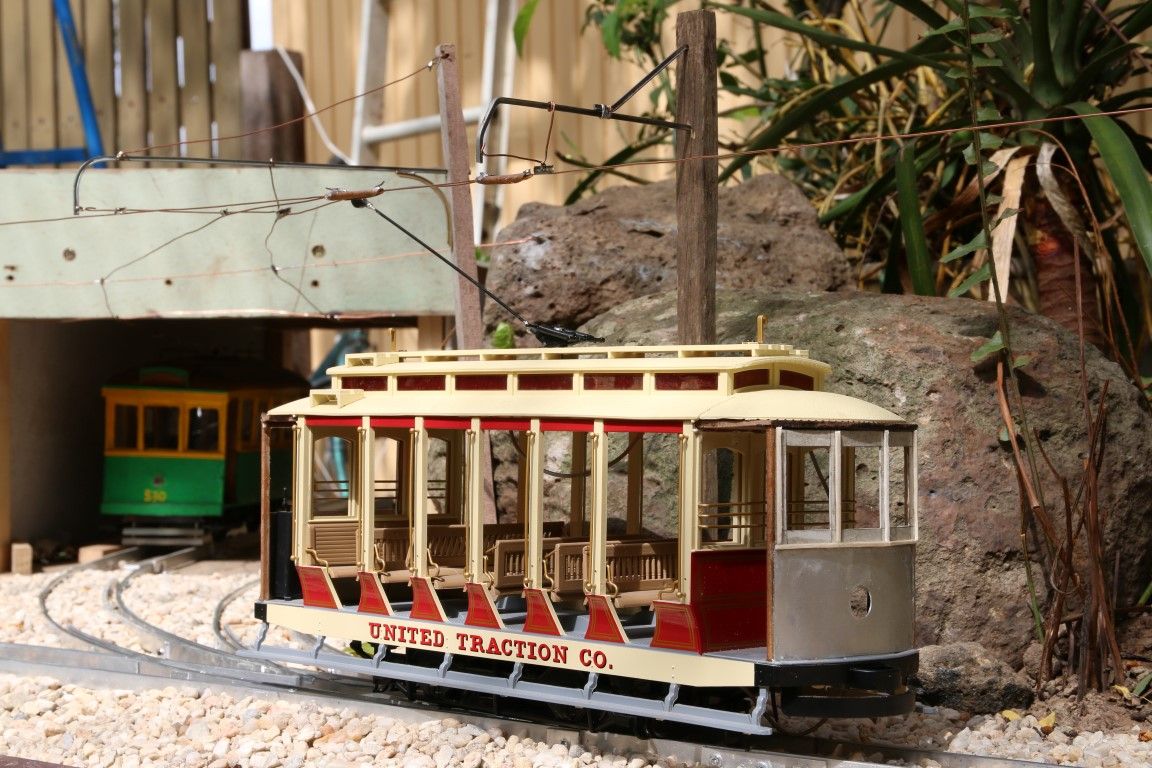 The toastrack tram at the depot. Here it is in the process of having its cabs rebuilt.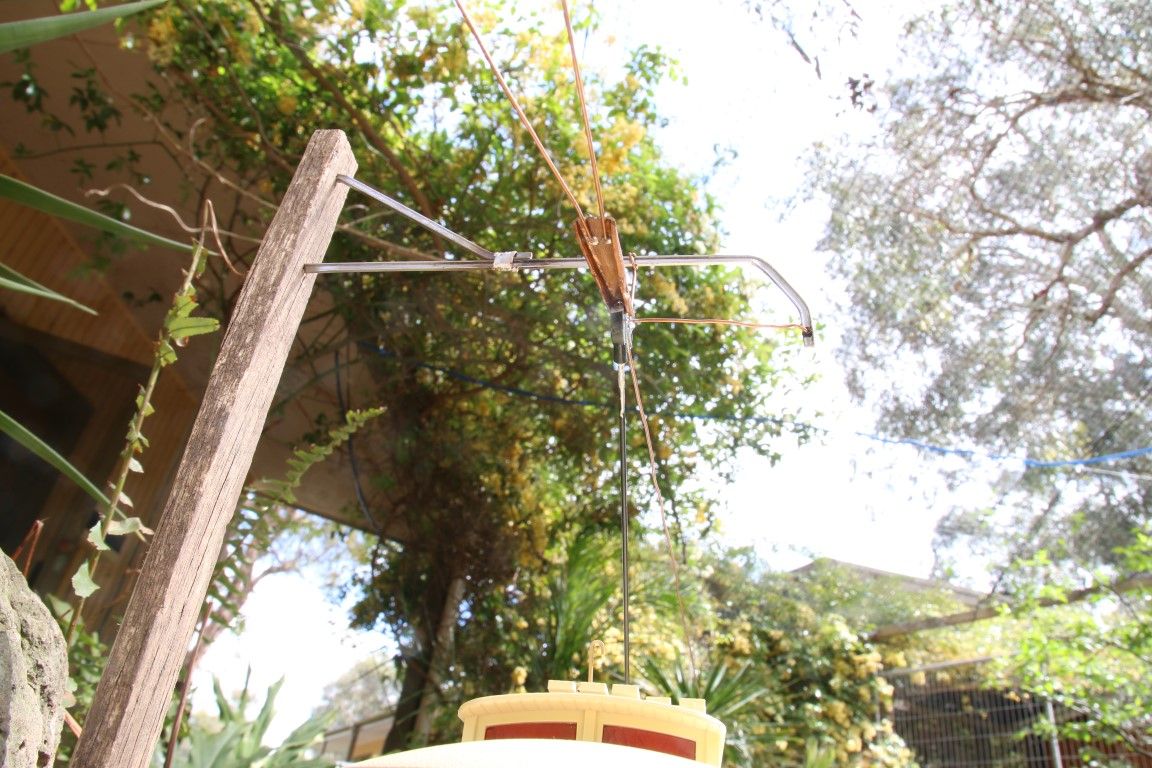 Some overhead wiring. The wire is single strand copper from old mains electrical cable I found in a bin.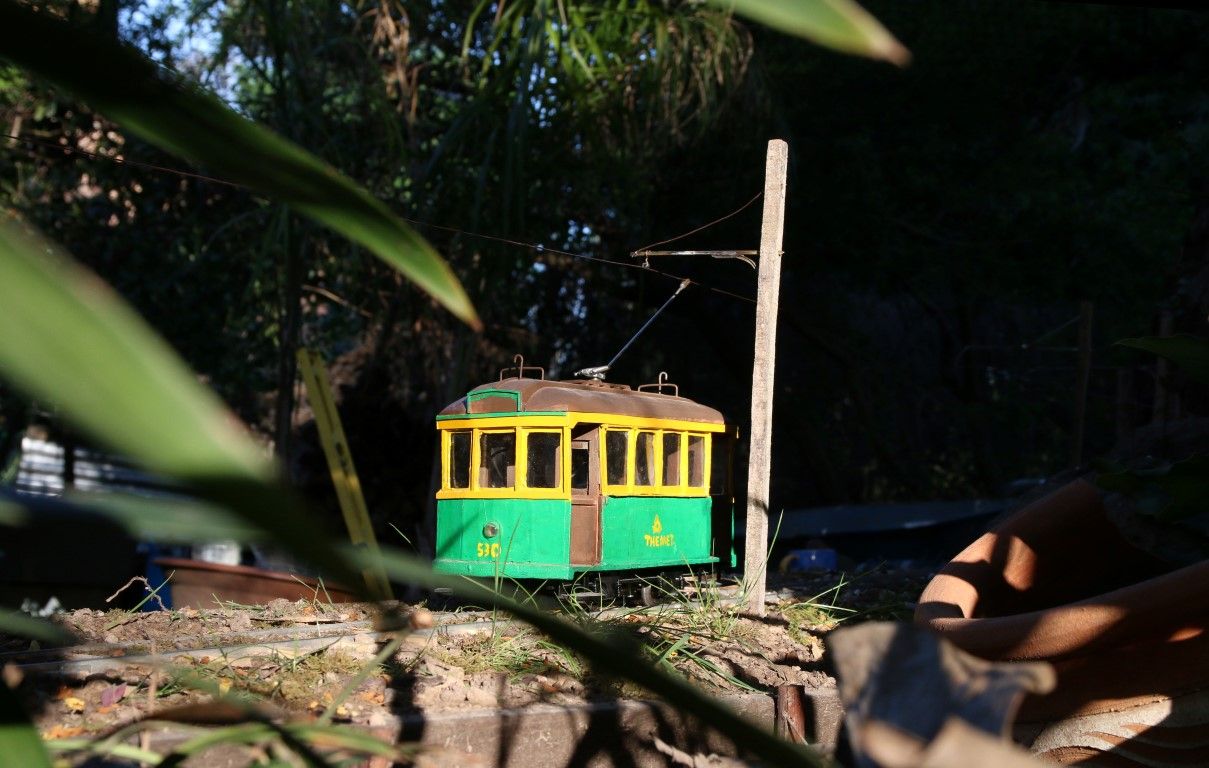 I built this stubby green tram when I was in high school. It is sort of like a very short X class.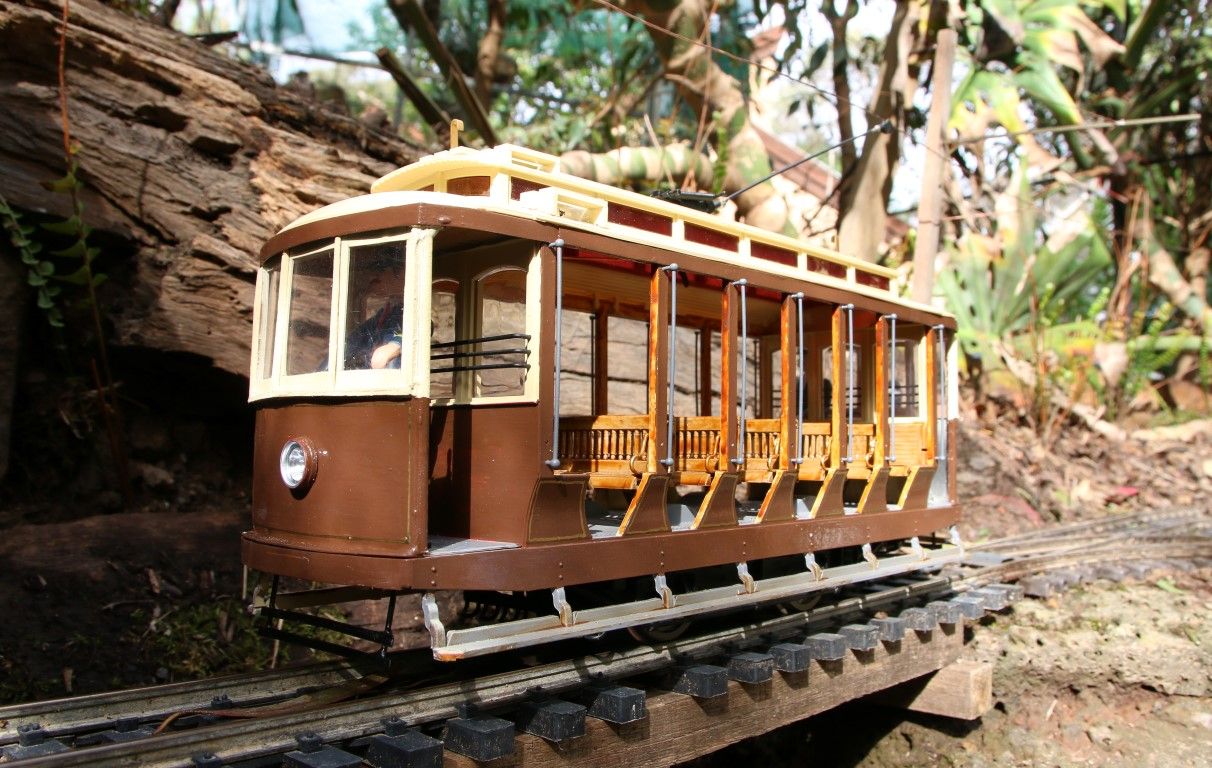 The tostrack tram after painting in the MMTB chocolate and cream colour scheme.
Here is some videos too: